Welcome to the 2013 LCM Staff Region 3 & 4 Retreat registration page!
Everything I know about the retreat is listed on this brochure. If you have any questions that are not answered on this page, please call me, Kevin Clark, at 785-313-5884, or e-mail me at therevkev@att.net. I will do my best to answer your questions.
Please click on the following link to register:
Thanks!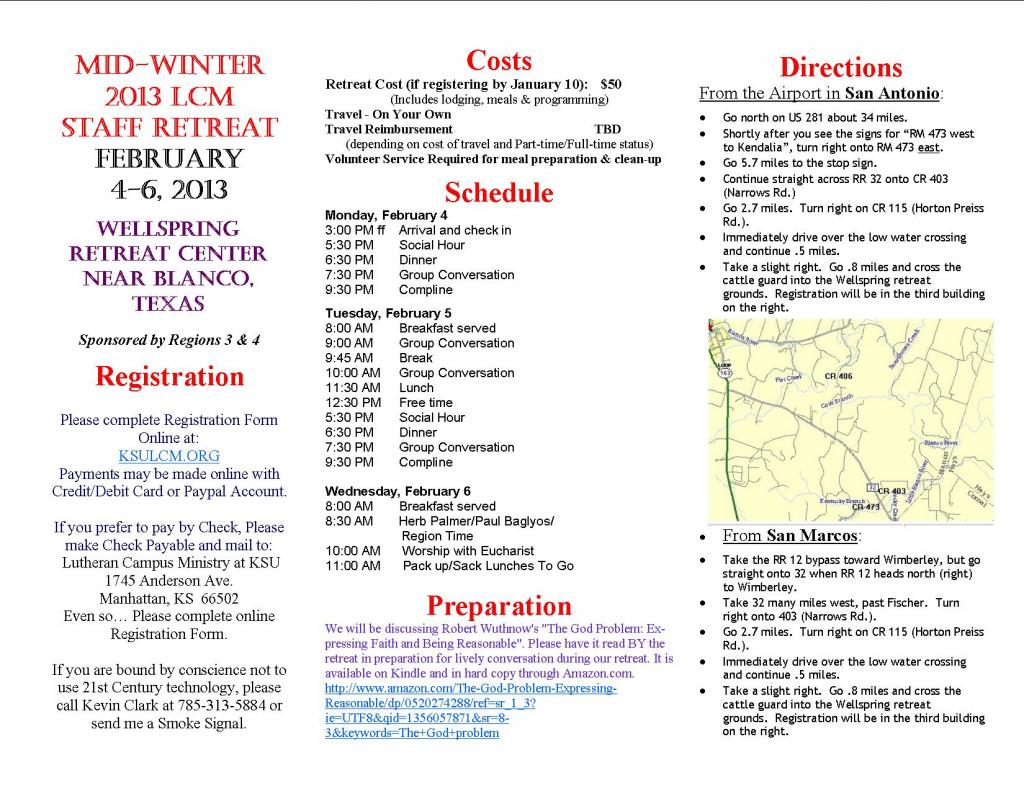 ---